Saw This And Just Loved It
Written by Cebo Campbell on August 6th •
No Comments »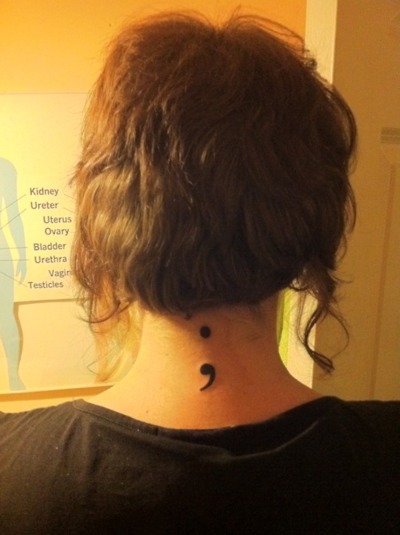 I got this semicolon to celebrate the construction of written language. It's placed on the back of my neck, separating mind and body—two independent (but closely related) "clauses." Though realistically, one can't survive without the other, figuratively, we often make decisions relying solely on logic (head), emotions (heart), or impulse (gut). But really, we function best when they all work together.
When people on the street ask, "Because I'm a nerd" will be an easier explanation.
It is in 200-pt Times New Roman and was done by Chico at Stingray Tattoo in Allston, MA. It's my fourth (nerdy) tattoo.
Recent Posts
Instagram
A Little About Me
I am just a dude who likes making things. I've worked as designer, a social media marketing director, a copywriter and even a pool cleaner. I own the boutique creative agency Novel Avenue, make WP themes, EE Themes and Ruby themes and honestly could not live without football. I am husband to a rad wife, dad to two kiddos and love what I do. Also, I am down for a beer if you're buying.
I am easy to find ↓
My peeps on the web